ElecTrike SMA
YOUR GREEN RIDE DESIGNED FOR SAN MIGUEL DE ALLENDE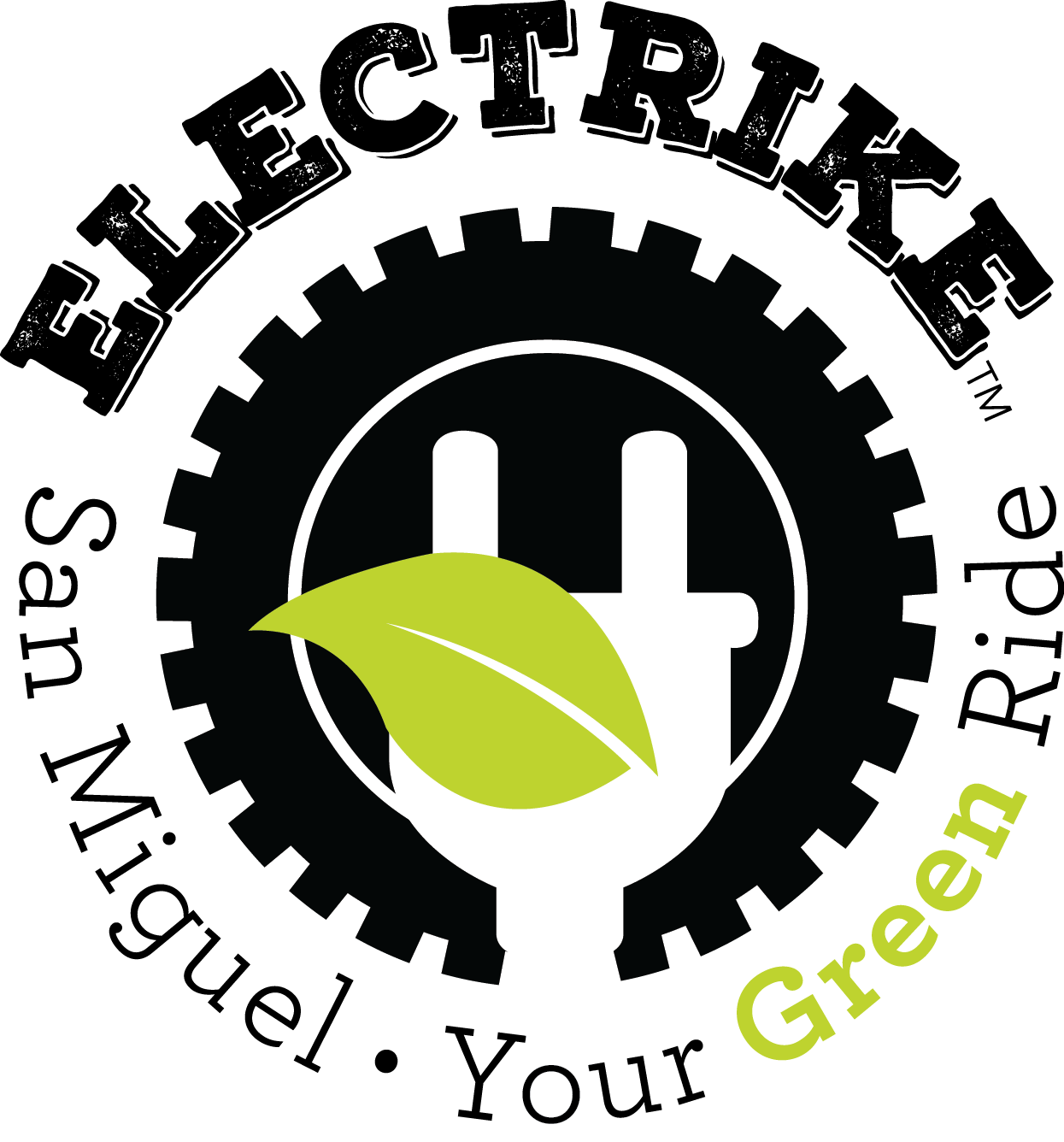 Join the solution and Ride Green
Life is Fun on an ElecTrike!
ElecTrike is the environmentally responsible solution…
Climate change and global warming might seem like problems that are out of your reach, but at ElecTrike San Miguel we believe that the choices made by everyone can collectively become powerful beyond measure. For every electric trike on the road, there is one less gas guzzling machine. E-Trikes have about 1-3% of the carbon footprint per mile to that of a single occupancy car.
And it's budget friendly.
As a transportation alternative, the savings of the ElecTrike over a car are substantial. A ten-cent charge to your battery will typically take you anywhere from 25 – 55 miles (40 – 88 kilometers). Ride on!
Now available for rent or take a tour with us!
Call us at 415.119.1889 to get all the details.
The Full Package
The purchase of your ElecTrike includes:
• A one-hour driving lesson
• Free contact & support for 6 months
• 30 days maintenance
• We are always available to answer your questions
Personalize your bike with these accessories available for purchase:
• Lock with an alarm • Bike Helmets • Spare Parts
• Road Bling • Batteries • Charger • Tires
• Tires with rims • Trike covers
Price: $47,500 MXP
Price in US $2,495.00
We accept Mexican Bank Transfers, PayPal, US & Mexican Credit Cards and Cash
Features
24″ x 4″ front wheel rolls over anything in your way – gravel, cobblestones or dirt.
20″ x 4″ rear, anti-slip tires provides stability and maximum traction in rain
500-Watt Bafang Motor has a Top Speed of 30 mph (48 kph)
Mechanical front & rear disk breaks for extra control and safety
330 lb. Capacity Aluminum Alloy Step-Through Frame with anti-rust and exposure paint
48v 11.6ah Lithium Ion Battery has a 15-26 mile range (24 – 42 kilometers)
Pedal Manually or use the Electric Motor
Battery charges in your normal home socket, fully charges in under 6 hours
7 Gear Speed Control, Front & Rear Lights, LCD Reader
Front & rear baskets for groceries & even your pet!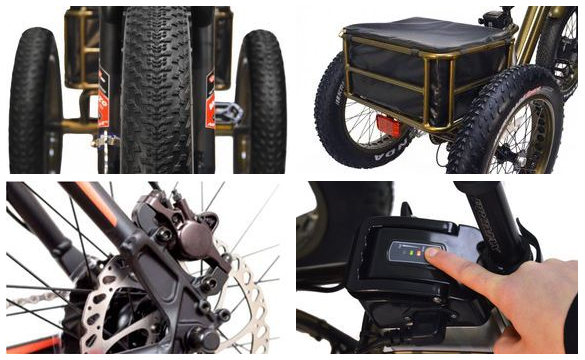 Ride confidently on your new trike
Your ElecTrike Specialist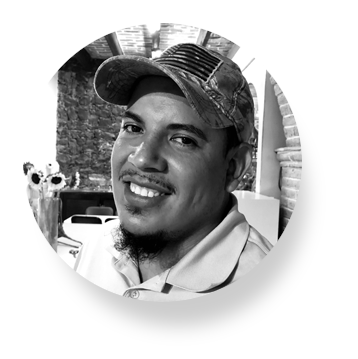 José Chavez: Instructor & Technician
With your purchase, you receive a complimentary 1-hour driving lesson and introduction to your E-Trike with our ElecTrike Specialist, José.
He will guide you through all the parts & pieces of your new E-Trike including how to remove and charge the battery, how to fill your tires, how to switch from pedal to cruise, and much more.
José will also take you on a comprehensive driving course to ensure you master all aspects of the San Miguel terrain, including traveling uphill & downhill, cobblestones, dirt & gravel, and highway cruise.
You will be confident and safe on your new ElecTrike from the moment you purchase.
Still have questions?
We have the answers
Feel free to call us and ask questions, or better yet, schedule a test drive and you will have most of your questions answered while having a fun ride! You can also open and download this pdf of FAQs. Don't hesitate to get in touch.
Retailers
Interested in wholesale?
Please reach out via email or get in touch directly with José at 418.115.2575 or Lesley at 415,119.1889 to discuss the possibility of being a distributor for our line of ElecTrikes or purchasing wholesale anywhere in Mexico.
Address
Lesley B. Fay Home Studio
Fuentes 9A, Los Arcos
San Miguel de Allende
GTO, México
Contact
Office Phone:
(+52) 415-688-6682